In this article:
You will find the steps for how to safely disassemble your Rokoko Headrig. For information on adjusting your Headrig, please click here.
Process
If you find yourself needing to free up space in your creative toolbox, you may find it useful to disassemble your Rokoko Headrig. Outlined below are the steps for how to do this:
1. Remove the foam pads that sit at the sides of the Headrig.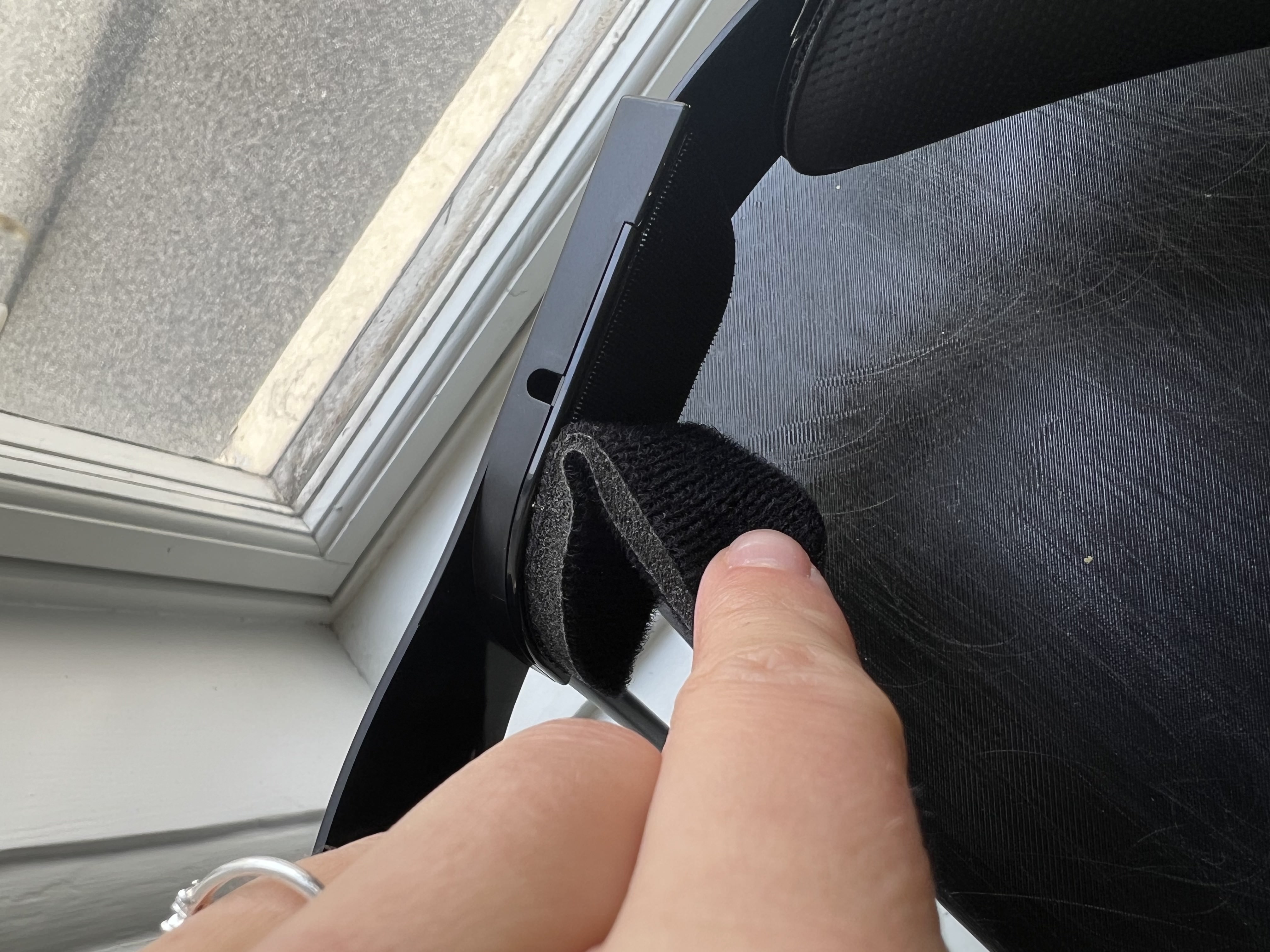 2. You will then see small black screws that you will need to unscrew.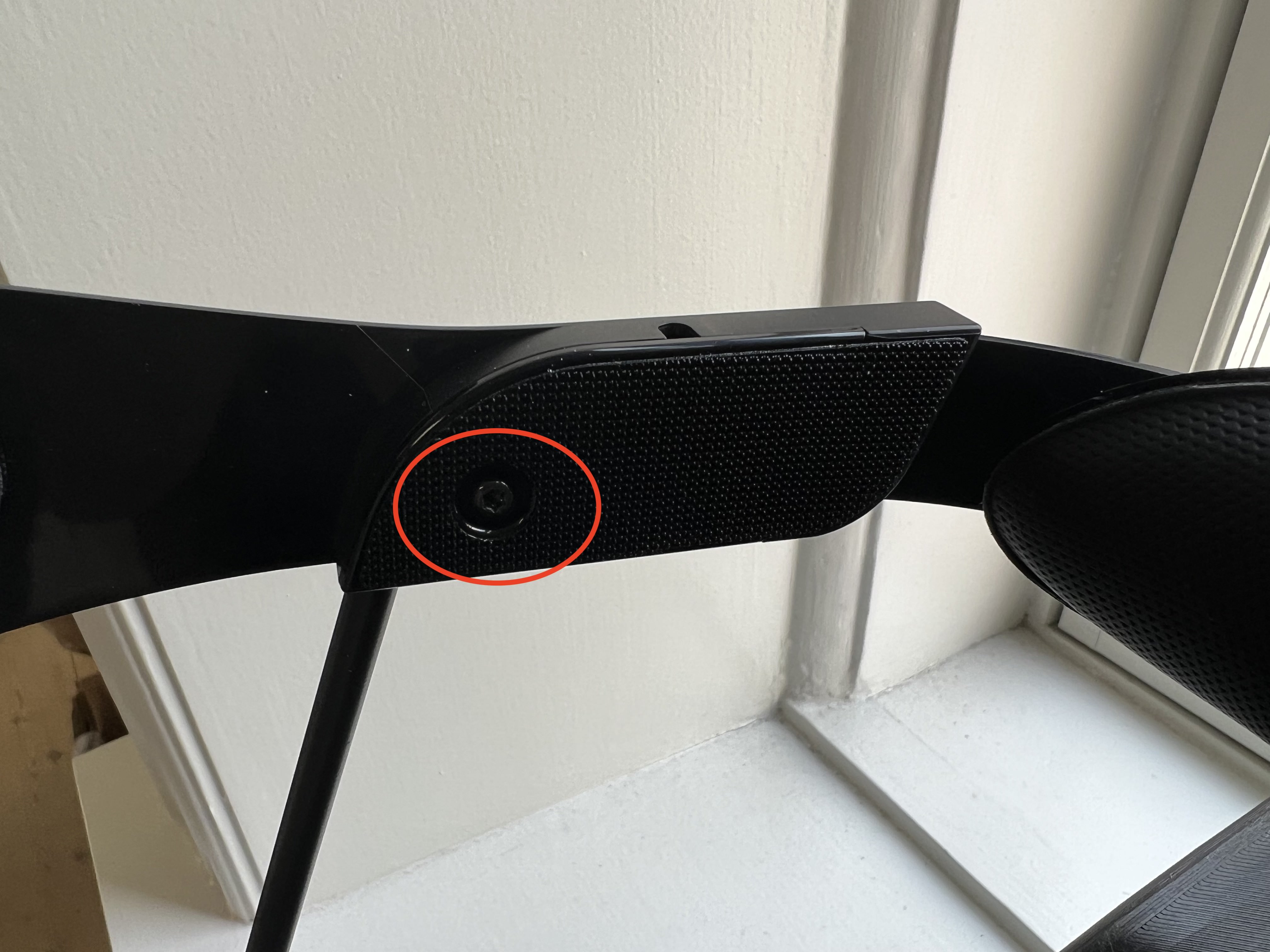 3. After this, lift the plastic cover that the screws were holding in place.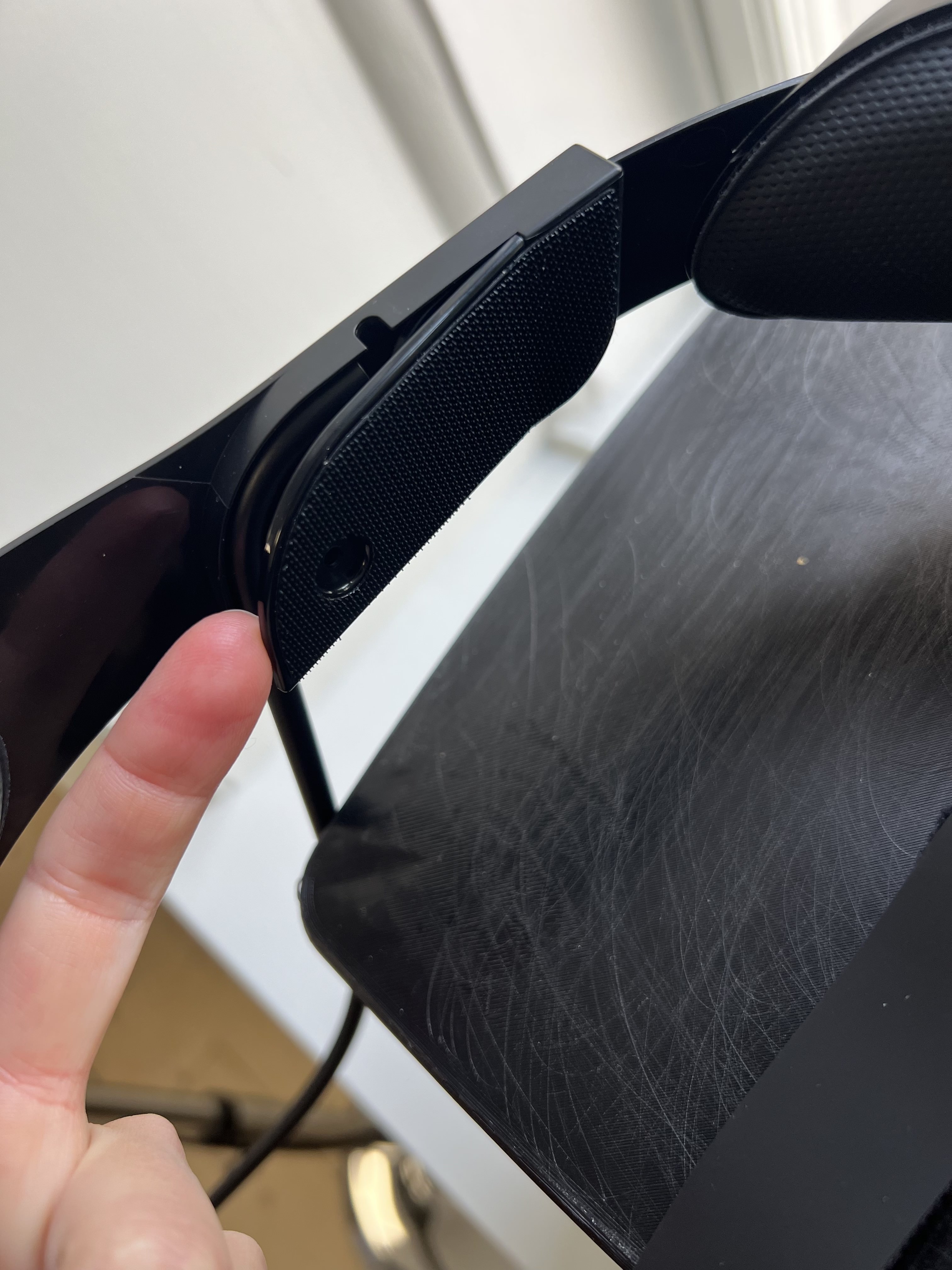 4. With the plastic cover partially lifted, gently slide the back of the Headrig out of the joint.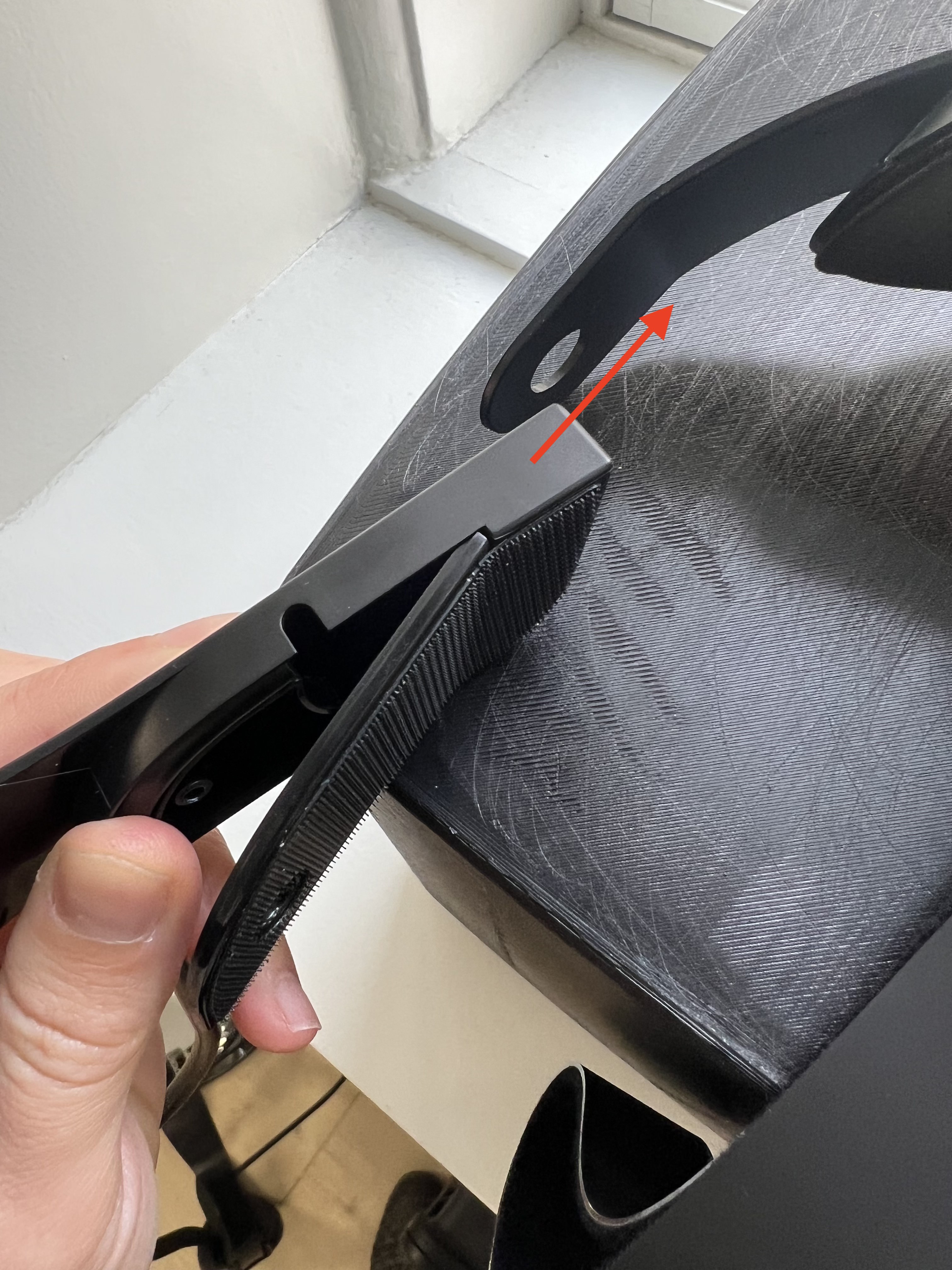 You will be able to easily reassemble the Headrig by sliding the back piece in, and screwing the frame back together again.