Setting up Smartsuit Pro in Studio (Stand-alone or Glove-Ready edition)
Important
If you received your Smartsuit Pro in July 2022, please set the wifi up in Rokoko Studio as you will not be able to do so in Studio Legacy. You will most likely not see this message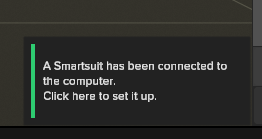 and your device will not be detected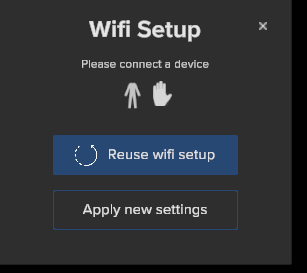 You will still be able to use the Smartsuit Pro in Legacy but only after setting it up in Rokoko Studio.
Requirements
The following items are not included with the Smartsuit Pro but are required in order to set up your Smartsuit:
Computer - Click here for the system requirements
WiFi Router - Click here for a list of recommendations
Standalone Edition: USB power bank/battery(

2A

output) - Click here for a list of recommendations
OR
Glove-Ready edition: USB power bank/battery(

3A

output) - Click here for a list of recommendations
Setting up your Smartsuit in Rokoko Studio
Open Rokoko Studio, click on Sign in with browser and insert your email and password.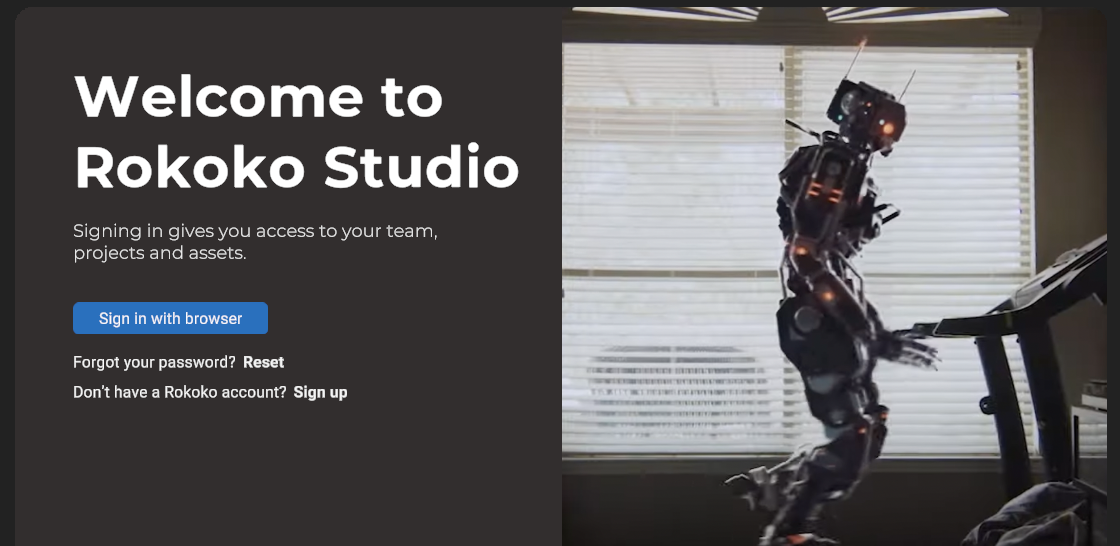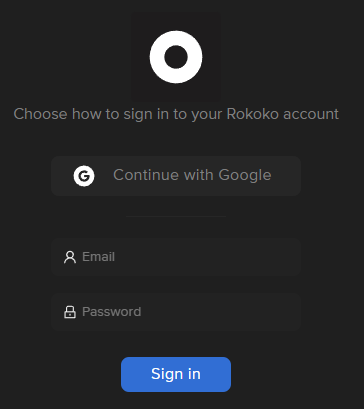 Once your credentials were correct, you should have connected to Studio.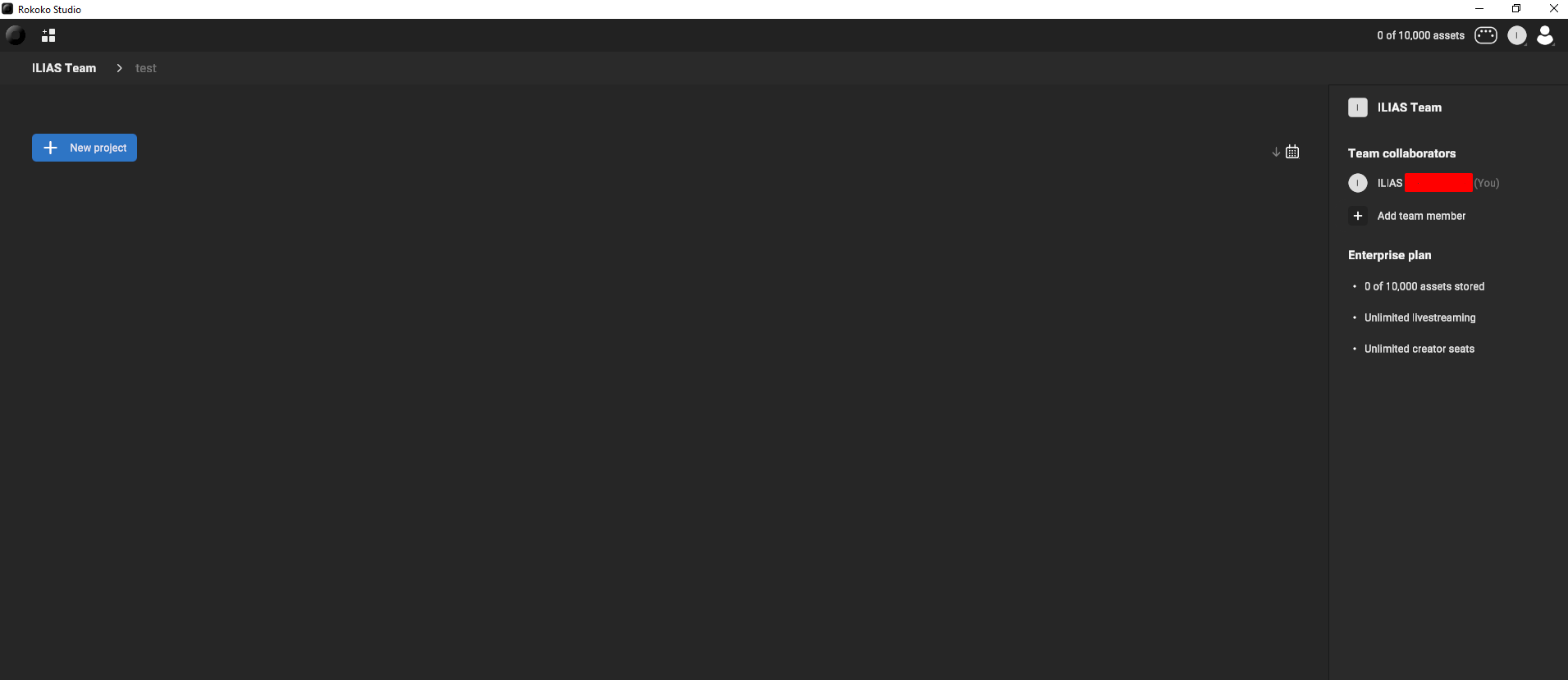 Click on "New project" and apply your desired name.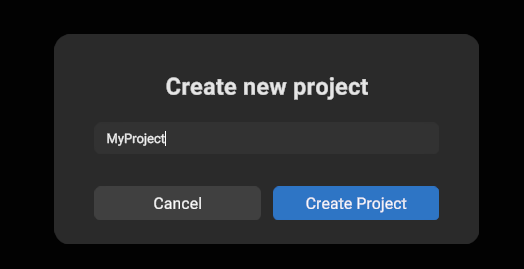 Then click on "New scene" and apply your desired name.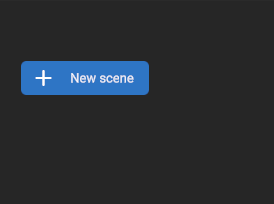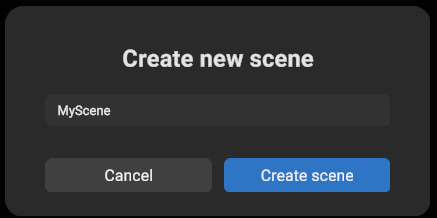 Now that you are on a scene, hang your Smartsuit close to your computer or place it carefully in a soft non-metal surface.
Grab the USB-C to A cable, which was provided, and connect the USB-C side to the Hub and the USB-A side to your computer. Make sure you hear a 'clicking' sound to connect it properly.
NOTE: For Glove-Ready edition, connect the Smartgloves to the USB-C cables that come out of the last hand-sensors of your Smartsuit before powering up!
Connect your battery to the USB-A cable(can be seen in front-right pocket)
A pop-up will appear on the lower right corner of the scene. Please click "Configure" to access the wifi settings. If it doesn't show up, click on the Rounded dots to access the Device Manager.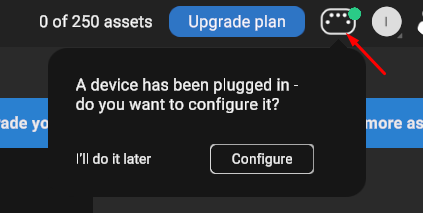 Click on the your connected device.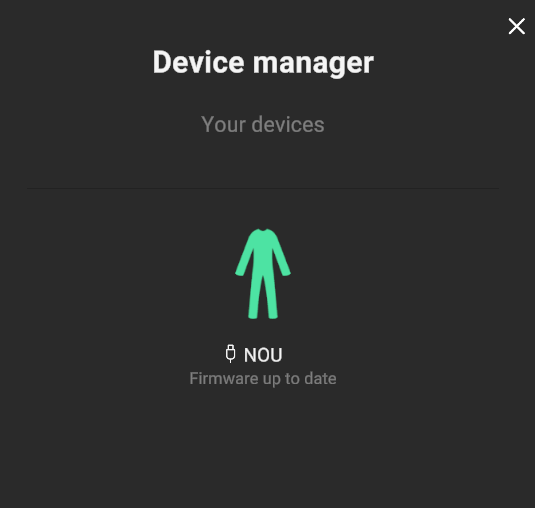 If your Smartsuit is not properly connected studio will show this: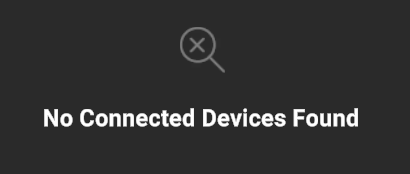 When you have selected your suit, you will meet the info tap of the device manager. Here you have a brief overview of: Device type, Serial number, Device ID, Firmware version:
Now click at the Wifi tap, and enter your Wifi settings.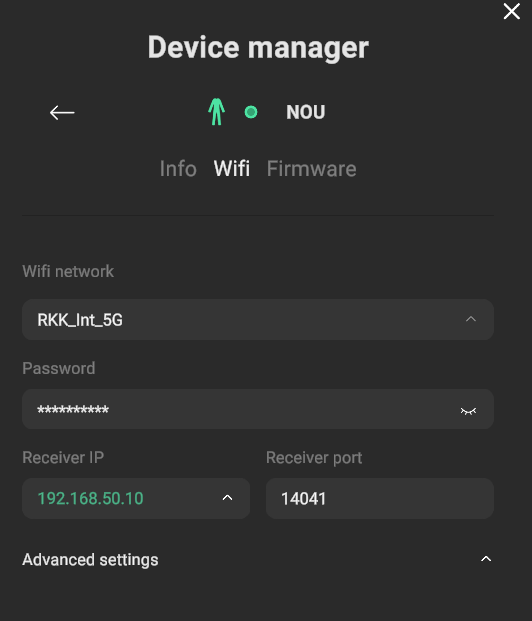 Find your Wifi network from the drop-down list and enter it's password. As mentioned earlier, we recommend a dedicated router for smooth connections and performance.
Ensure that your computer is connected to the same WiFi that you wish to use your Smartsuit Pro with. Then, select the correct IP address from the drop down menu. Read this article on how to verify your IP address.
Should you want to select a specific frequency band (2.4 of 5.0 GHz), receiver port of DHCP mode, you can do so via the "advanced Wifi settings" drop down. Click here for more details on supported WiFi frequencies.

Click "Apply settings"

Once completed, you will see a message saying "WiFi device connected". You can now disconnect the USB-C cable from the HUB and close the Device Manager.

At this point you should see a grey avatar in the scene, with the LED's of the HUB being green for the power button and green/blue/yellow for the WiFi LED.
Internal WiFi Hotspot
To use your Smartsuit Pro with the HUB's own WiFi hotspot (removing the need for an external network and router) and learn more about the limitations of this feature, please see here.
Creating an Actor Profile and assigning it
Click on the "head icon" to create an Actor and apply the measurements of yours.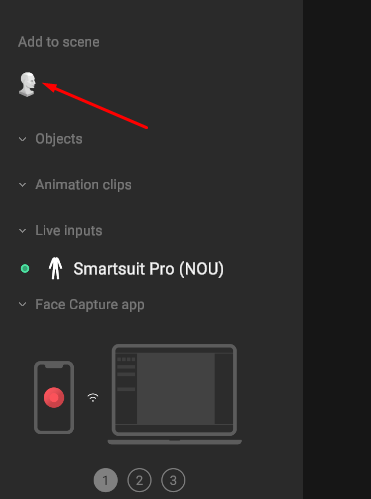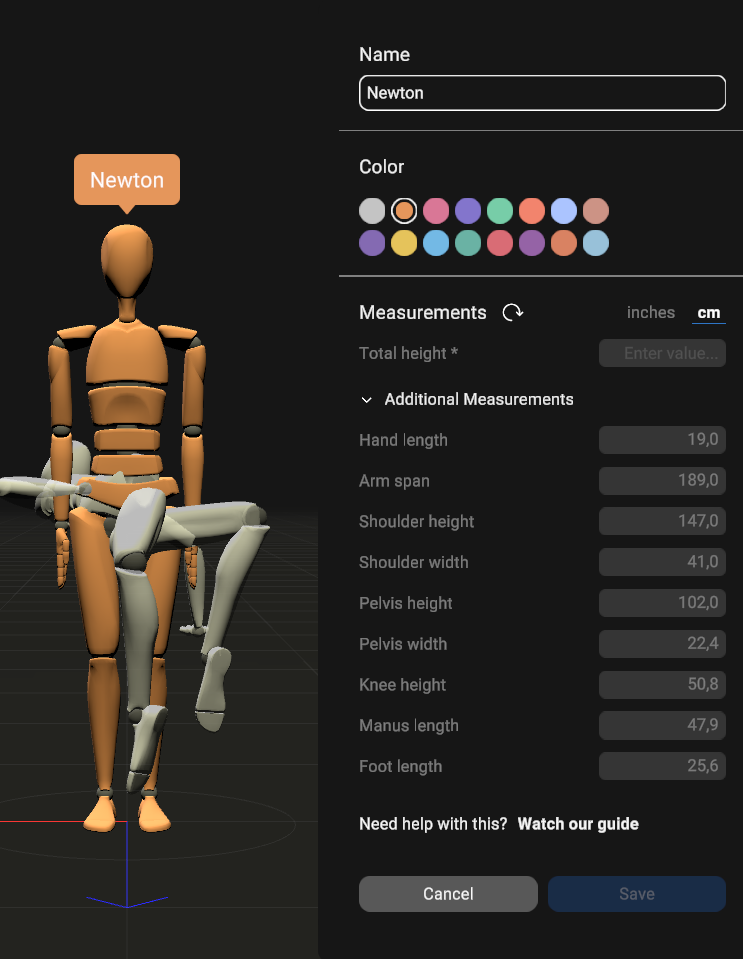 Once you do, click "Save" and pair your Smartsuit to your Actor:
Right click on your actor and click on "Pair with live input"
Now that your Smartsuit has been configured successfully, you are ready to put on your Smartsuit Pro and start creating. For more information about Rokoko Studio click here.