Who is this article relevant to?
This is for anyone who wants to know how to create an account on Rokoko Studio
Which plans is this article relevant for?
Starter - Plus - Pro - Enterprise
Introduction
A Rokoko ID is your gateway to everything Rokoko! In this article, we will learn how to create a unique Rokoko ID.
Access the Sign-Up page
1. There are two ways to access the sign-up page. The first one is through our website. Click the avatar icon in the top right corner.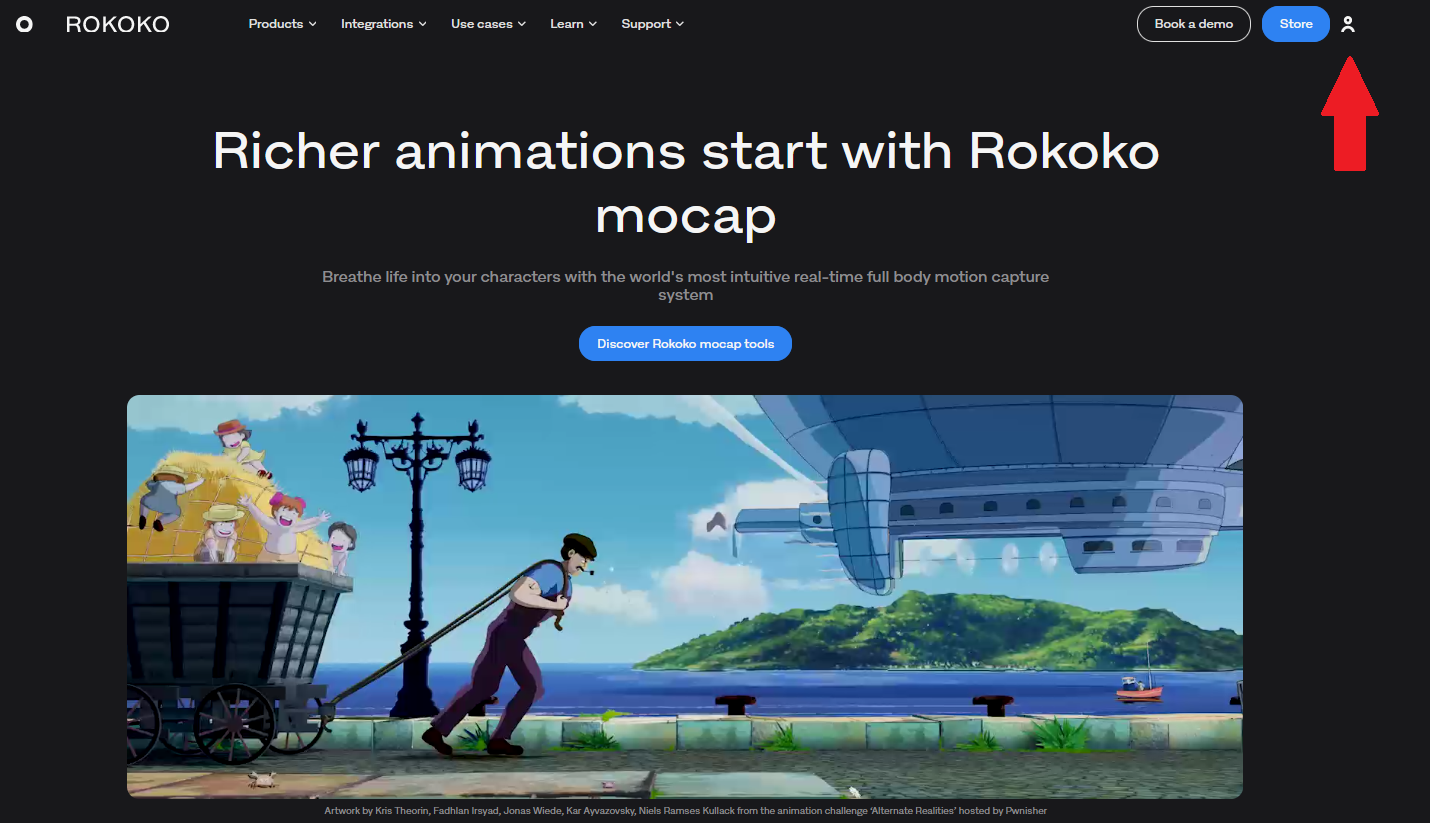 The second one is through Rokoko Studio directly. Download and install Rokoko Studio, open it, and click the Sign Up button.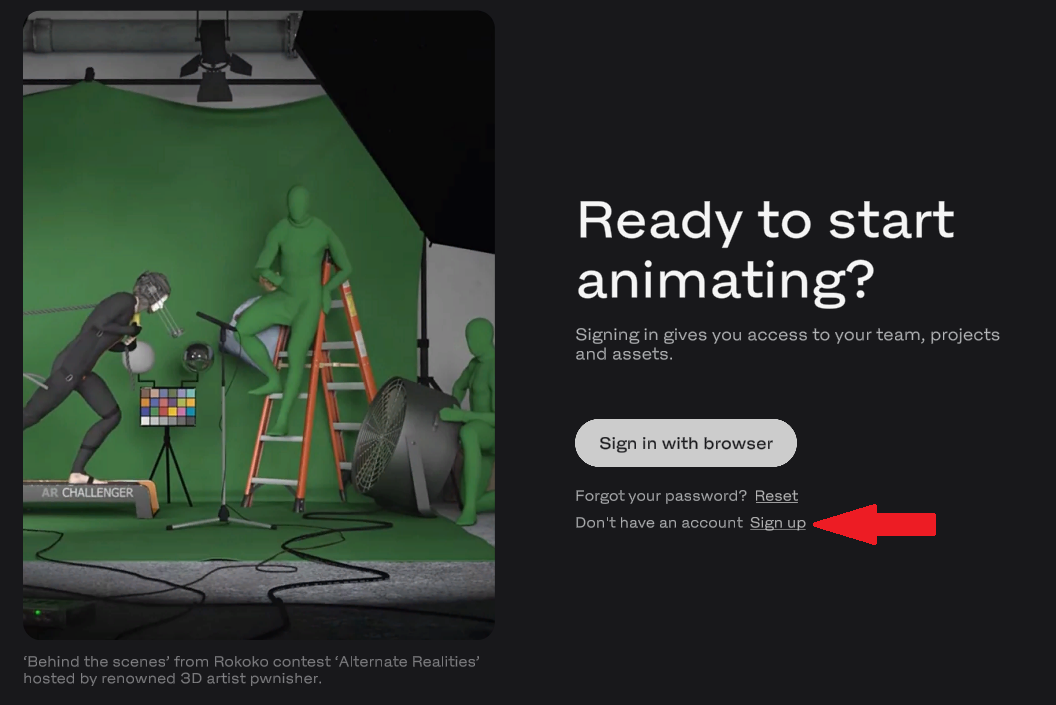 2‌. You should now see the Rokoko ID sign-in page. Click on the signup link near the bottom of the page.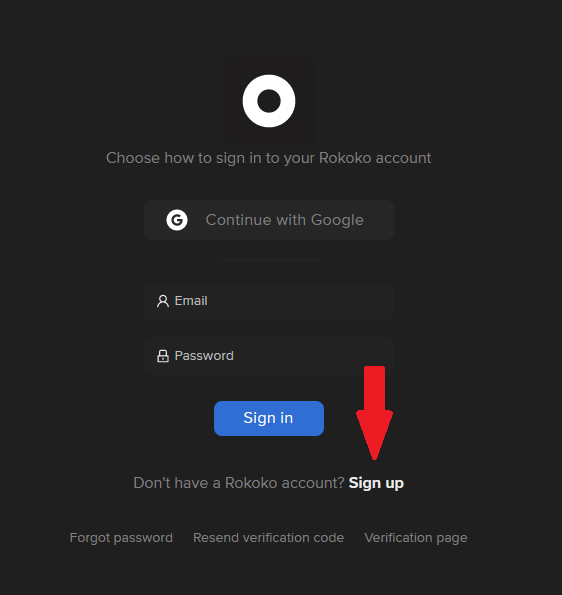 3‌. Fill out the form with your email address and password and click next.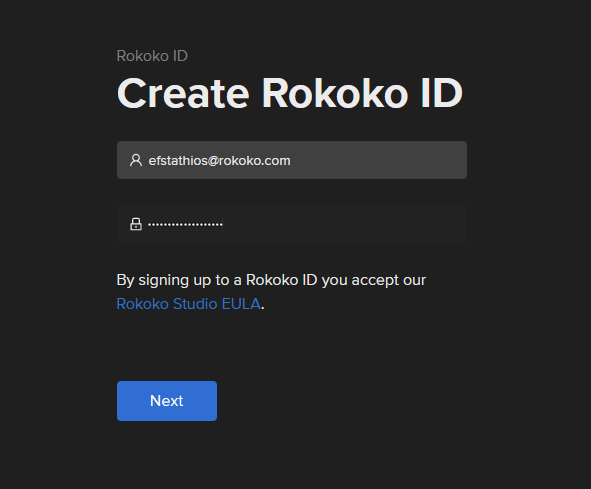 ‌4. We will request a little more information so that we can understand more about who you are and tailor your experience with us: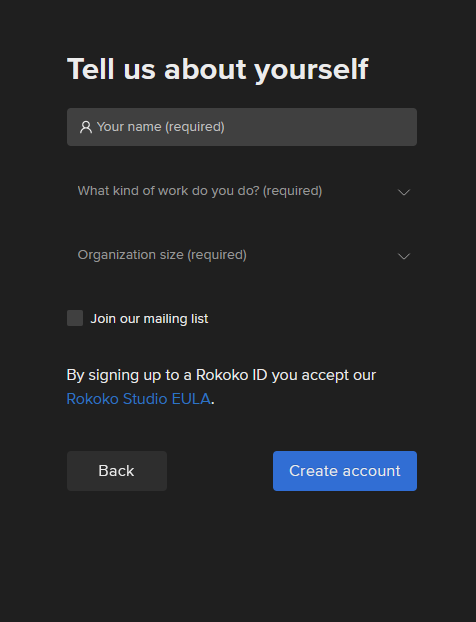 5. When you click "Create account", a verification code will be sent to you: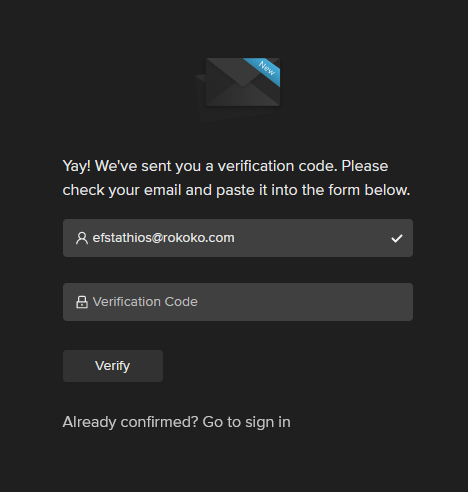 6. Type in your verification code from the email and verify.
‌Your Rokoko ID is now active and you can use it to log into Rokoko Studio, manage your account, subscriptions and Rokoko team‌.
---
Subscribing to a Rokoko Studio Plan (and applying a prepaid voucher if applicable)
Please follow this article to subscribe to a Rokoko Studio Plan and apply a voucher if you have been provided one.