Who is this article relevant to?
This is for anyone who wants to learn more about the Device Manager in Rokoko Studio
Which products is this article relevant to?
Smartsuit Pro II Smartgloves
Introduction
The Device Manager gives you full control of your connected hardware and allows you to make changes to them. Let's take a closer look.
Inside Rokoko Studio's Device Manager
Access your Smartsuit Pro II and Smartgloves' Device Manager to gain access to all the needed functions such as Wi-Fi settings and Firmware information.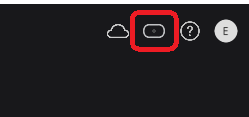 Learn about the current Hub firmware, Serial Number, and other useful Device information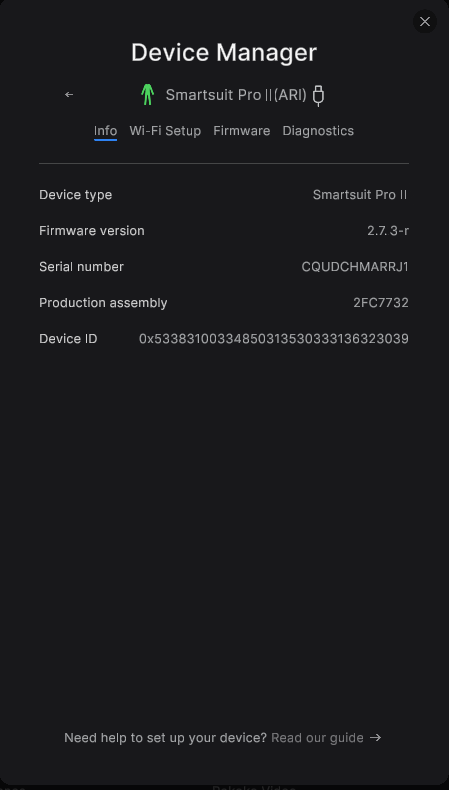 Set up your WiFi settings to make the Smartsuit Pro or Smartgloves appear inside Rokoko Studio and start recording
Here you can check both the Hub's and the Sensors' firmware. Note: Smartgloves only have firmware on their Hub.
This tab also gives you access to the Bootloader Mode process in case of a sensor issue.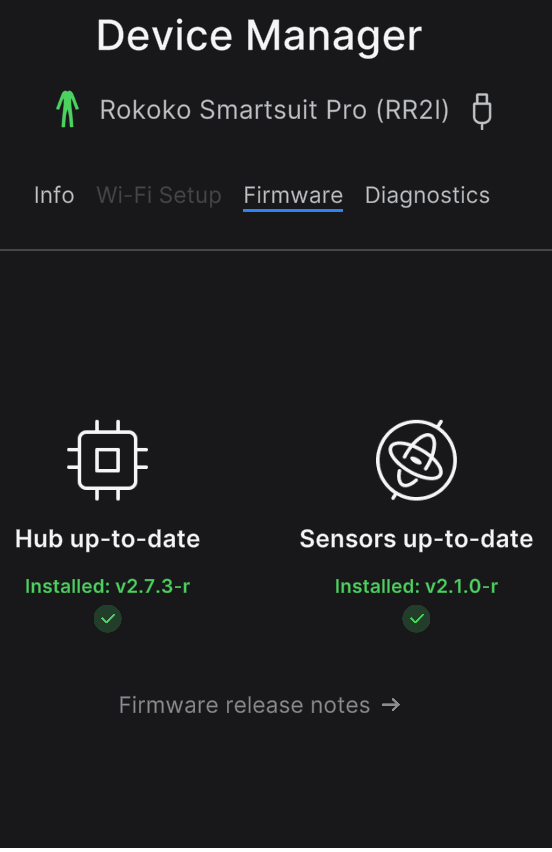 If you encounter any issue with your Smartsuit Pro or Smartgloves, this tab allows you to generate a Hub Log of the connected via USB device.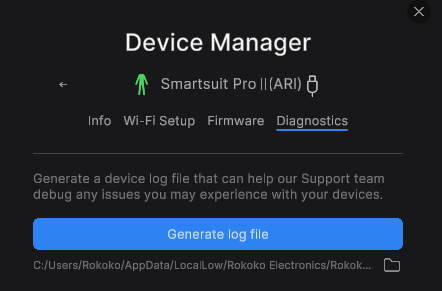 In the following articles, we are taking a deeper look into the Information and the WiFi tabs.

Mastering the Information Tab
Mastering the WiFi Tab