Who is this article relevant to?
This article is for anyone who recently purchased a Smartsuit Pro II.
Which products is this article relevant for?
Smartsuit Pro II
Requirements
The following items are not included with the Smartsuit Pro II but are required to get up and running:
Computer - Click here for the system requirements
WiFi Router - Click here for a list of recommendations
Standalone Edition: USB power bank/battery(2A output) - Click here for a list of recommendations
OR
Glove-Ready edition: USB power bank/battery(3A output) - Click here for a list of recommendations
Unboxing
Your Smartsuit Pro II comes in a box containing the following items:
The Smartsuit Pro II - A textile suit embedded with 19 wired IMU sensors(17 sensors if Glove-Ready edition), a Hub, a USB-A battery connector cable (right-hand-side pocket), and an elastic headband(back pocket).
A USB-C to A cable to connect the Smartsuit Pro II to your computer (for configuration).
( later MacBook models do not have a USB-A slot. Please use a dongle as a USB-c to USB-C cable may not work properly).
A waterproof Smartsuit Pro II cover bag, to take your Smartsuit Pro on the road.
A hanger to hang and store your Smartsuit in a safe location.

Before putting on the Smartsuit Pro II, we recommend configuring it first. Find instructions for applying your WiFi settings to your Smartsuit Pro II in Rokoko Studio by clicking here.
You are free to wear clothing both under and on top of the Smartsuit Pro II, as long as it is not made of metal (like a knight's armor). For comfort and accurate placement of the sensors on the body, we recommend wearing only underwear and a t-shirt.
To begin, unzip the back pocket and locate the headband.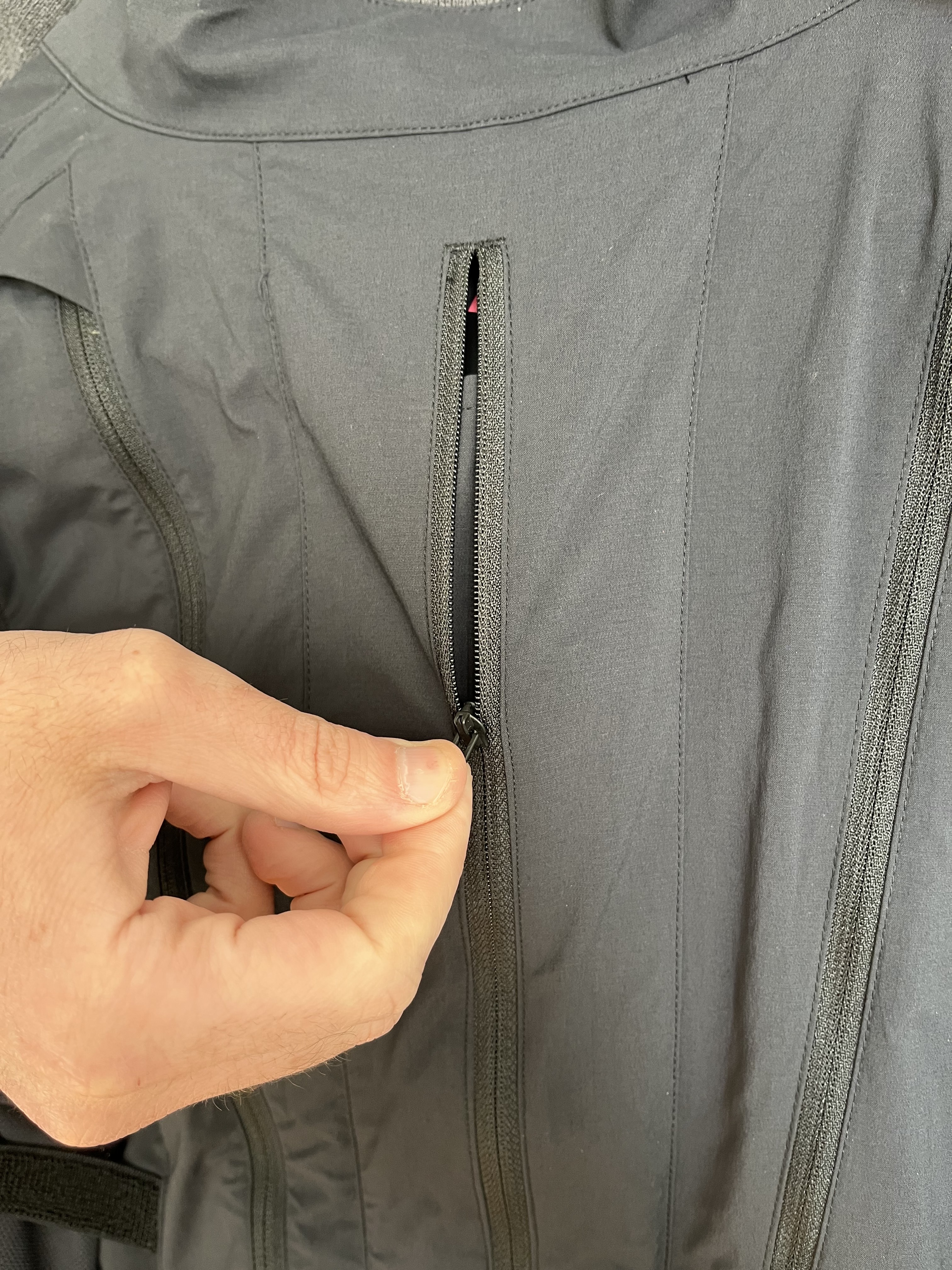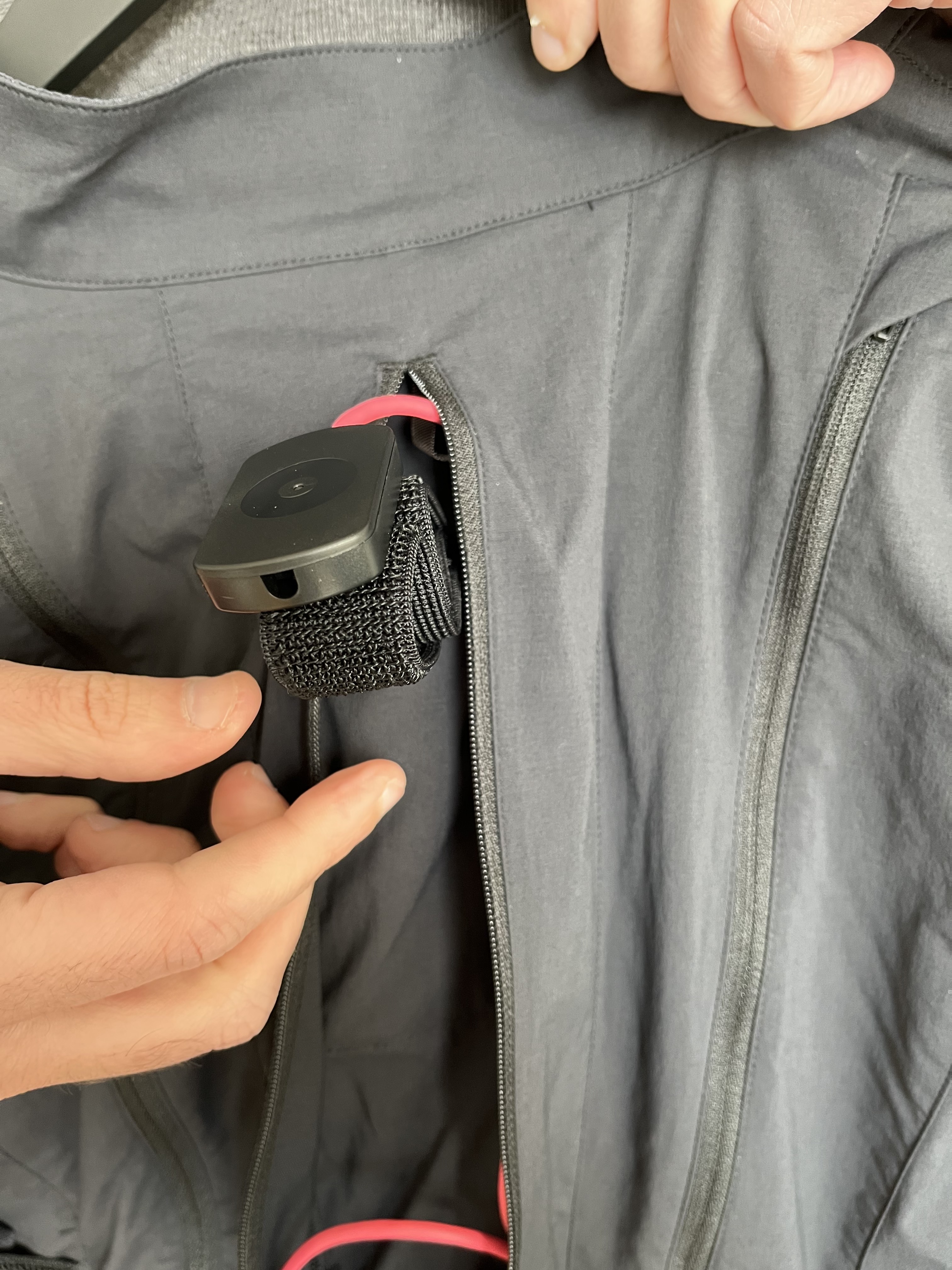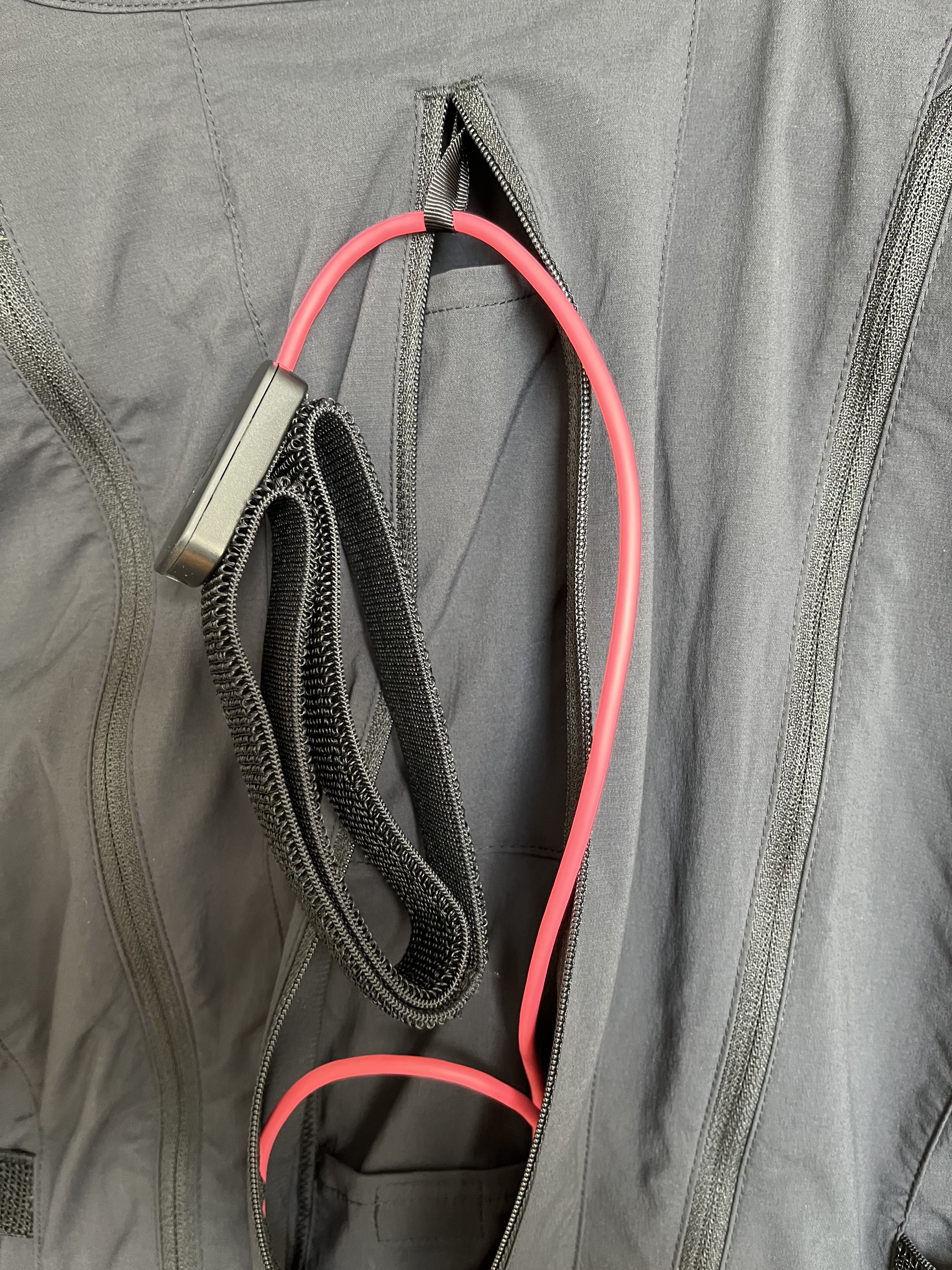 Remember to put on the headband with the head sensor placed in the position you prefer (we recommend within the highlighted area).
Please double-check that the sensors are placed in parallel with your body segments and tighten the straps (see charts below).
Putting on the Smartgloves and connecting them to your Glove-Ready edition
Put on your Smartgloves properly as described in this article and connect the USB-C cables that come out of the last hand sensors to your Smartgloves.
Note: Connect the Smartgloves to the Smartsuit before powering up!!
Make sure that you hear a 'clicking' sound after connecting the USB-C to each Smartglove.