Who is this article relevant to?
This article is for anyone who tried to apply the WiFi settings for their Rokoko Smartsuit Pro in Rokoko Studio, but Rokoko Studio threw an error
Which versions is this article relevant for?
Smartsuit Pro Smartsuit Pro II

An error example that can be thrown can be seen below:
Authentication timeout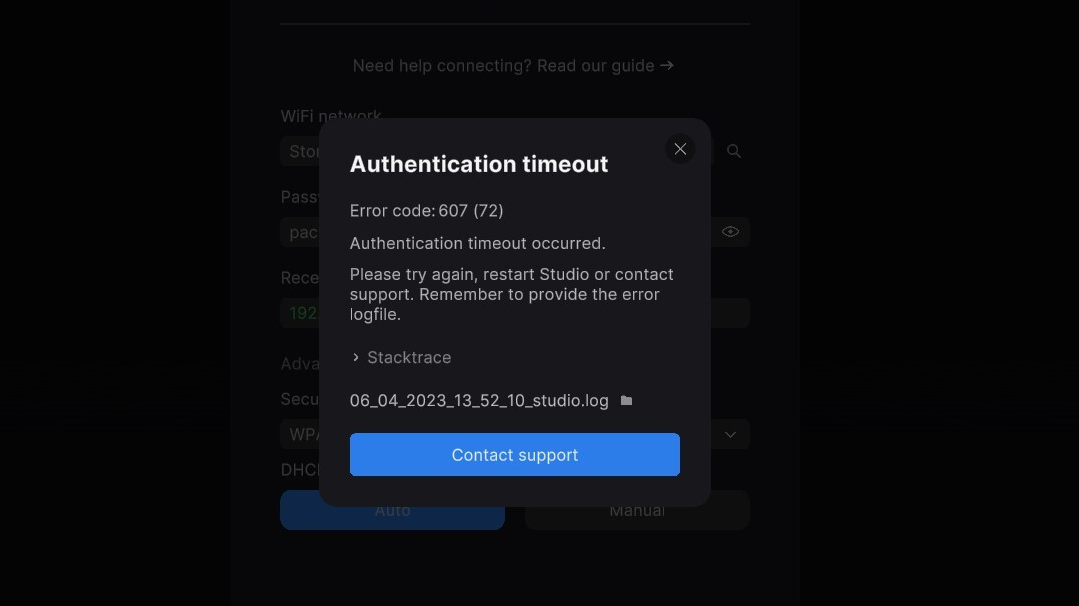 Considerations
There are several reasons an error can be thrown. Please check the points below:
Make sure you are using the latest available version of Rokoko Studio. Rokoko Studio automatically updates to the latest version if you are connected to the internet after starting Rokoko Studio.
Make sure you have disabled your computer firewalls (as well as anti-virus software like McAfee and VPNs). You can implement firewall exception rules once you're connected (learn more here).
Make sure you have selected your correct network (the network that your PC is connected to) with the correct IP address. Failing to do so may result in "AP not found" error.
Make sure that the password of your router is correct.
Try setting the DHCP mode to "manual", in the advanced WiFi settings.
Try restarting the Smartsuit Pro. A restart can be done by unplugging and replugging the battery.
For any further assistance, please contact support@rokoko.com, and provide us with the following:
Hub Log

Open Rokoko Studio and connect the Smartsuit to a battery and to a computer with the external USB-C provided by us. ​
Click on "Configure" on Device Manager.
​​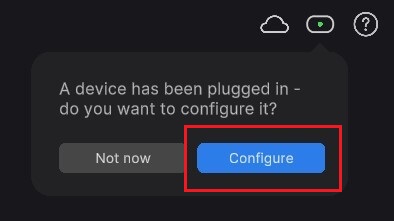 Click the "Diagnostics " Tab and "Generate log file"

​
We will gather them during the next step (USB folder in the next step).
Studio Logs

Please click on the question mark on the top and then select Open fog files folder, in order to locate them.